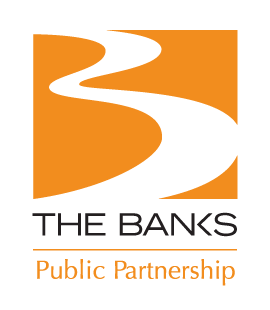 The team behind construction of The Banks' public infrastructure met or exceeded all four project goals last year, according to the 2012 annual report released yesterday by The Banks Public Partnership.
In 2012, contractors installed public safety technologies throughout the intermodal transit center and parking facility, awarded a trade contract for a new Pete Rose Way pedestrian bridge and walkway – currently under construction, and prepared design and funding documents for a River Walk along the Ohio.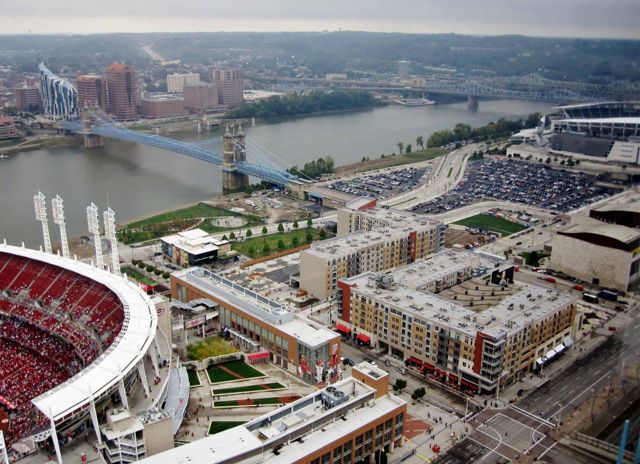 "The entire City/County team working on The Banks Project continued to communicate and collaborate at an unprecedented level, ensuring that on-time, on-strategy and within budget performance continues as this Project's hallmark in 2013," the report said.
Slightly more than 96 percent of the Phase 1 budget has been expended, and 78.2 percent of Phase 2a budget has been spent. The partnership also exceeded by 6 percent its goal of 30 percent participation by small business enterprises, including minority- and women-owned businesses.
On safety, the project has gone more than 400,000 hours without a lost-time accident.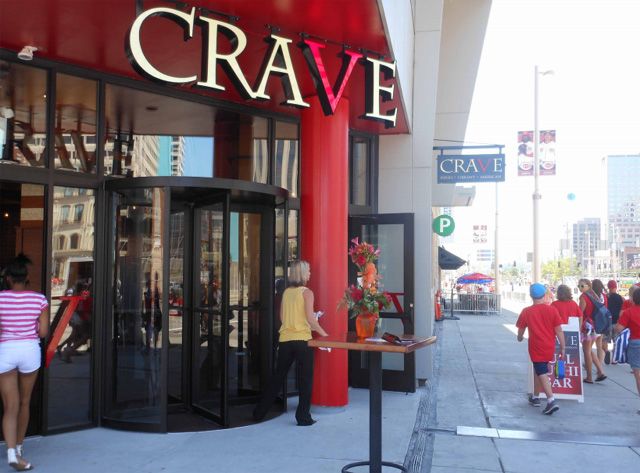 The report also noted that the development team of Carter and the Dawson Co. has achieved 100 percent occupancy of the project's residences and a 94 percent lease rate of its commercial spaces, and that Smale Riverfront Park and the Moerlein Lager House celebrated grand openings last spring.
This year, work will continue to advance Phase 2a, which is expected to include approximately 300 apartments and 60,000 square feet of retail.
"Public Parties, in conjunction with the Developer, will continue plans for the next phase of mixed use development west of Race Street," the report said. "The Developer and the Public Parties continue to work on securing office building tenants and a hotel operator."