Reds Post-Game Faith Concert | for King + Country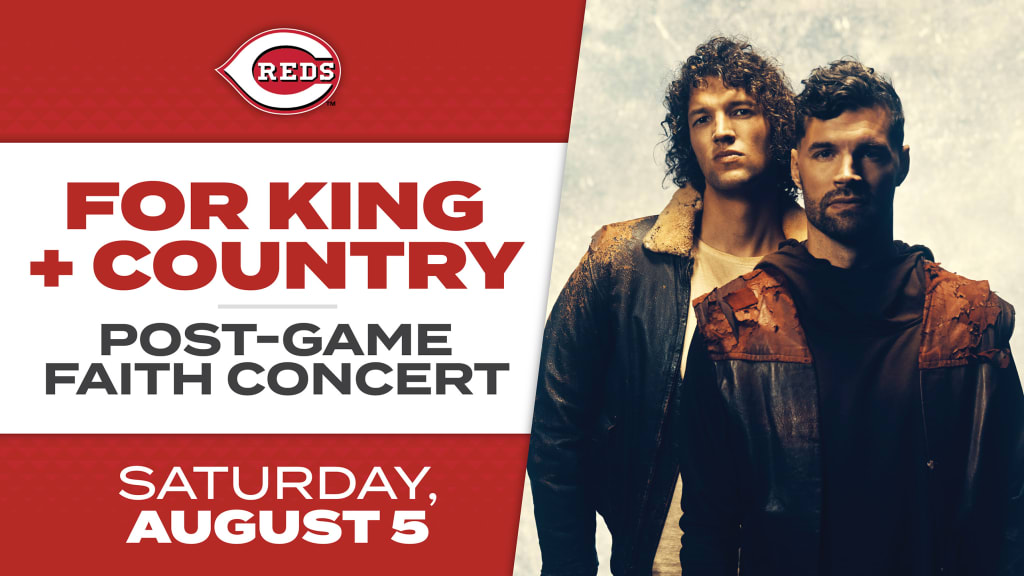 August 5
|
4:00 PM
–
8:00 PM
Don't miss for KING & COUNTRY performing a LIVE post-game faith concert from the field on Saturday, August 5, 2023!
The Reds take on the Nationals, and the concert will begin approximately 20 minutes after the game ends.
Everyone with a ticket to the Reds game will have the chance to enjoy the show from the quadruple Grammy Award-winning progressive pop artist-songwriters!
*Schedule and promotion subject to change. Must have a game ticket to attend the concert.