Reds Opening Day Block Party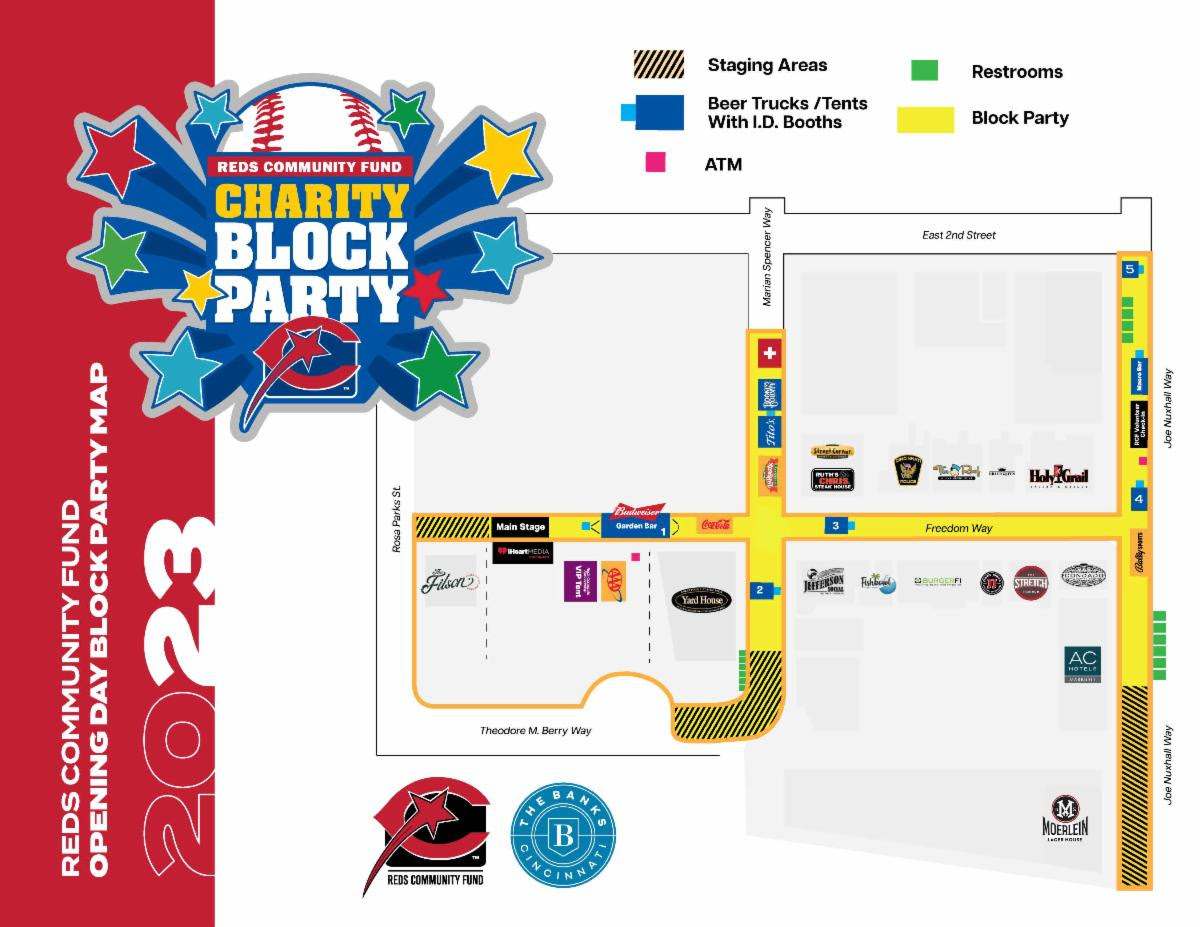 March 30
|
11:00 AM
–
11:00 PM
The Banks Designated Outdoor Refreshment Area (DORA) is turning two!
Just outside of the Great American Ball Park, The Banks DORA is the perfect place to celebrate Reds Opening Day, March 30. Between the hours of 11 a.m. and 1 a.m., you can walk around outside in the designated area with an alcoholic beverage in a DORA-approved cup.
The boundaries are from Heritage Bank Center to Paycor Stadium and from Mehring Way to Second Street. Click here for a map of the DORA district.
The Reds will welcome the Pittsburgh Pirates at 4:10 p.m.