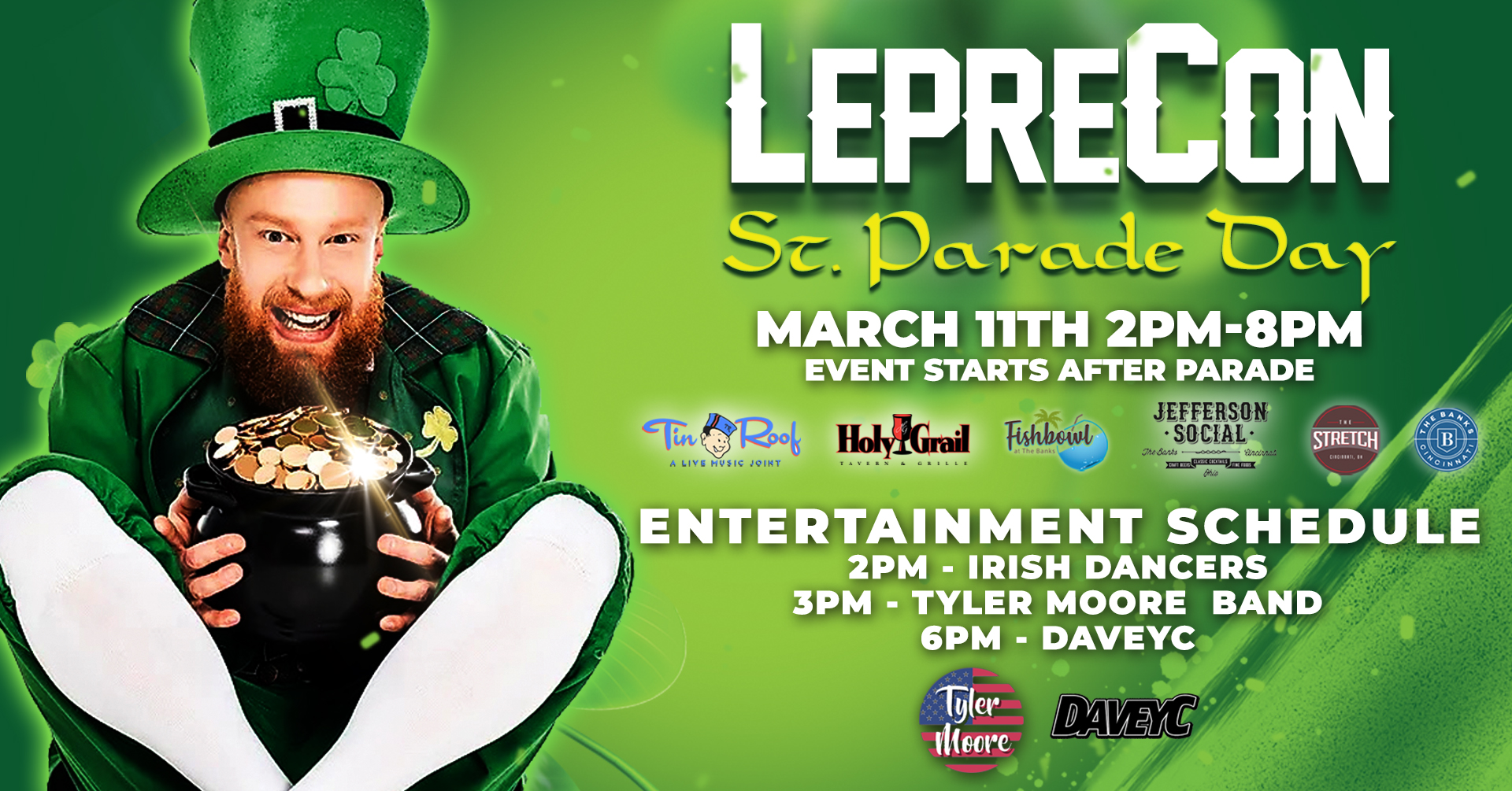 March 11
|
12:00 PM
–
1:00 PM
You've heard of SantaCon – now meet LepreCon. Holy Grail, The Stretch, Tin Roof, Fishbowl, and Jefferson Social are teaming up to host another St. Patrick's Day (we mean, St. Parade Day) block party at the Banks on Saturday, March 11th.
𝗦𝗰𝗵𝗲𝗱𝘂𝗹𝗲 𝗼𝗳 𝗘𝘃𝗲𝗻𝘁𝘀

55th annual St. Patrick's Day parade (12pm – 2pm)
Irish dancers (2pm – 3pm)
Live music by the Tyler Moore Band (3pm – 6pm)
DJ entertainment by DaveyC (6pm – 8pm)
The stage will be set on Freedom Way in front of the BurgerFi with beverage sales available throughout the DORA District.
Paint the city green by wearing your green attire and leprechaun outfits!
Check out our outfit inspo: pinterest.com/foureg/leprecon-at-the-banks
Ready for some shamrocks and shenanigans?
Let's get lucked up!