Carter
Carter, master developer of The Banks, is one of the country's leading real estate investment, development and advisory firms with mixed-use, multi-family, and student housing projects under construction around the country. The company, founded in 1958, is headquartered in Atlanta and has a proud history of leading visionary and bold real estate developments that have improved communities and created value for its clients. Today, Carter draws on its history, experience and creativity as the company develops projects, seeks new investment opportunities and advises clients as they make key real estate choices. Specifically Carter focuses on the development of mixed-use and multi-family project in urban infill locations, equity development of student housing, acquisition of opportunistic office properties, project management and strategic consulting. Carter's high-caliber associates create value for clients using a team-based approach that leverages strong expertise and a deep knowledge base in a wide variety of markets. Carter also focuses on value-add real estate investment opportunities, and over the past decade has invested in more than $875 million. Carter's asset management division manages more than $2 billion of third-party and Carter-owned assets. Its strategic consulting practice provides clients with customized real estate solutions. Its program/project management group serve as owners' representatives for higher education, K-12 and corporate assignments.
Carter Website →
---
Nicol Investment Company
Nicol Investment Company is a private family office, founded more than 40 years ago. Located in Nashville, the Firm has a diversified portfolio of real estate assets locatedin the Southeast.
---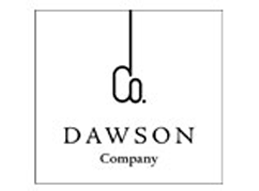 The Dawson Company
With two generations of commercial and residential real estate experience, The Dawson Company has enjoyed an extensive track record of success since its founding in 1969. The Dawson Company is a fully-integrated real estate development and services firm, specializing in mixed-use, transit-oriented development. Service offering included public private partnerships, build-to-suits, asset management, corporate facilities management, and consulting. Headquartered in Atlanta, Ga., The Dawson Company has completed a variety of mixed-use, transit-oriented real estate developments throughout the country.
---

City of Cincinnati
A working partnership between the City of Cincinnati and Hamilton County, The Banks Public Partnership ensures timely, safe, efficient and inclusive management of the public infrastructure of The Banks project. The commitment by the City of Cincinnati and Hamilton County to the revitalization of the riverfront district is a first-of-its-kind in the area and began with the approval of the Cincinnati Central Riverfront Master Plan in 1997. Economic inclusion is a major goal of The Banks Public Partnership, which is leveraging public funds to bring millions in private investment to the Greater Cincinnati riverfront throughout the course of the project.
---

Hamilton County
The City and County are jointly administering the design and construction of the public infrastructure improvements, providing public funding and implementing all development agreements.
More on The Banks Public Partnership →
---