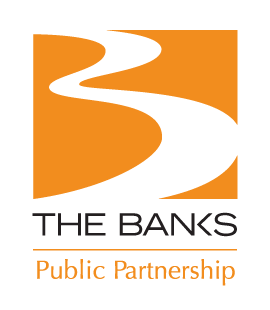 The Banks Public Partnership has opened bidding for Bid Package #12-1, $5 million project that includes significant changes to the existing riverfront street grid.
Contractors that are pre-qualified by the Ohio Department of Transportation are invited to bid on the package, which includes the reconstruction of Freedom Way between Rosa Parks (Vine Street) and Walnut Street, the removal of Race Street south of Freedom Way, Second Street pedestrian improvements, a new traffic signal at Mehring Way, and security cameras.
A pre-bid conference and walk-through is scheduled for April 3 at 9 A.M. the Hamilton County Administration Building, Room 605, located at 138 E Court Street. Bids will be opened April 16 at 11 A.M.
For more information on Bid Package #12-1, contact Hamilton County Purchasing Agent Gina Richmond at (513) 946-4321.
Work on the previous bid package continues with work on foundations for the new Pete Rose Way pedestrian bridge. Additionally, general contractor Prus Constructionhas completed soldier piles and drilled shafts for the new River Walk along Mehring Way, and advance work has been completed for the Roebling Bridge pedestrian connector.