RETURN TO ALL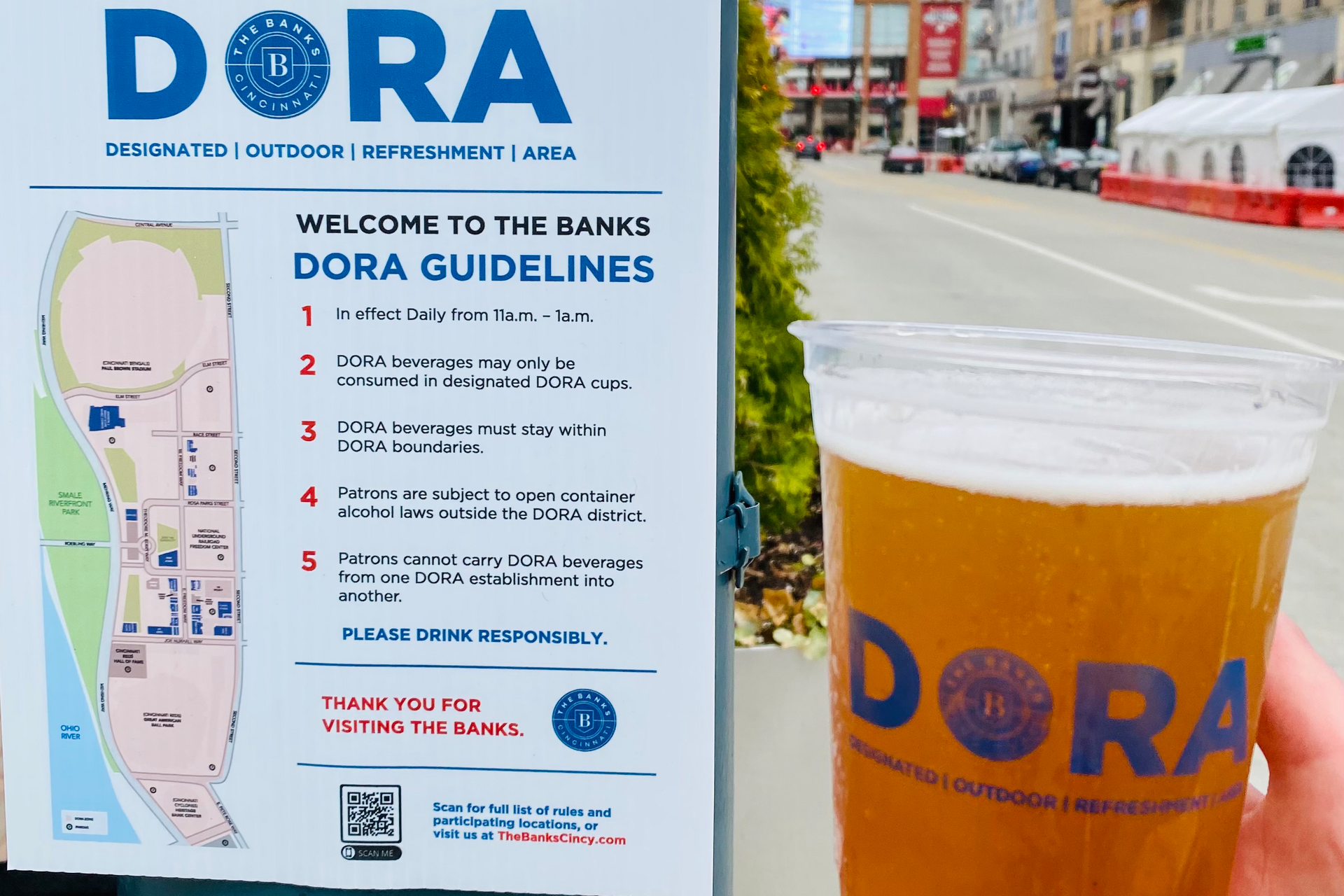 Take your cocktail for a walk at The Banks – over 85 acres to be explored!
From 11am – 1am daily, the 85-acre DORA district at The Banks allows guests to take their beverage purchased from one of the 18 Banks establishments and explore our public plazas and green spaces. It simply needs to be in the Official DORA Cup.
At risk of missing the first pitch? Late for the opening act? Take your beverage purchased in a DORA cup from a Banks establishment and go! Waiting for a table, or wish to picnic outside in The Banks plazas or greenspaces? Grab a DORA beverage from a Banks establishment and explore!
Please be certain to drink responsibly and observe posted boundaries and program rules.
Hours and Contact
Daily 11am - 1am